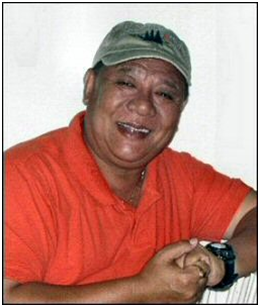 TSHERING SHERPA, owner and general manager of Waypoint Adventures ©, was born on Mt. Everest in 1965, the youngest of three children. At a very early age, his father relocated the family near Darjeeling, India, to work on the tea plantations. Unfortunately, his father died, leaving his mother to raise the family alone. Eventually, Tshering had to leave school to help his mother and at age fifteen, he found himself all alone. After the death of his mother, Tshering went back to the Sherpa villages on Mt. Everest. He decided to return to Nepal in hopes of getting a job in trekking. After all, he is a Sherpa!
After gaining 10 years of trekking experience, Tshering operated as an independent contractor for eight years. During this time, he worked as the lead guide ("sardar") for several major international trekking and touring companies. In that capacity, he has led large treks to all the popular, as well as very remote, areas of Nepal. In 1996, Tshering organized his own company, Waypoint Adventures (Nepal) Pvt. Ltd. ©, based in Kathmandu. It is a government registered company and a member of the Trekking Agencies' Association of Nepal (TAAN). Tshering speaks three languages: Nepali, English and Hindi.
The English speaking staff has an average of over 25 years of trekking experience. They have led large, small and private lodge treks, tent camping treks and peak climbs in Nepal, India and Tibet. All have received training at the Hotel Management and Tourism Training Center, Ministry of Tourism and Civil Aviation of His Majesty's Government of Nepal.