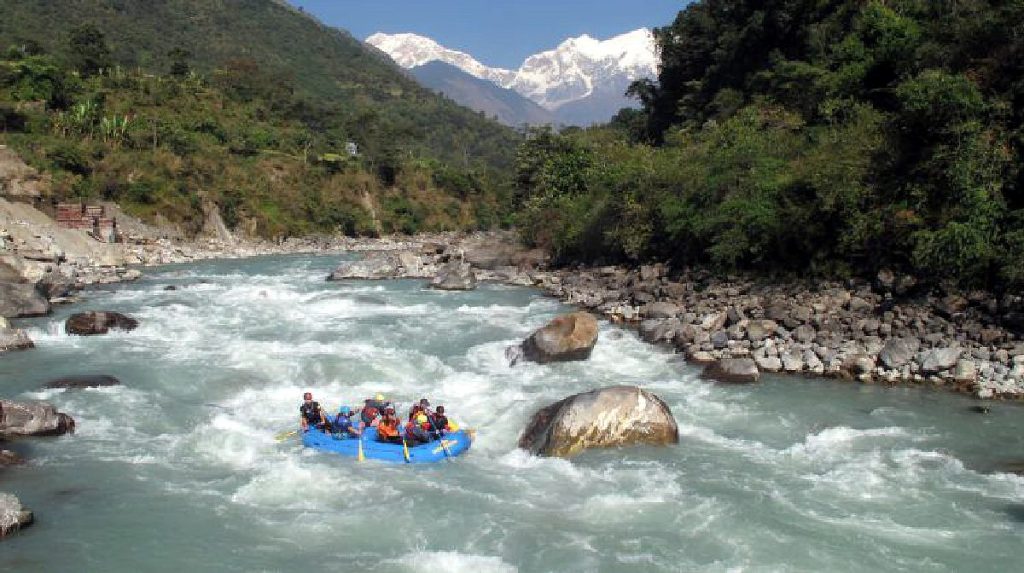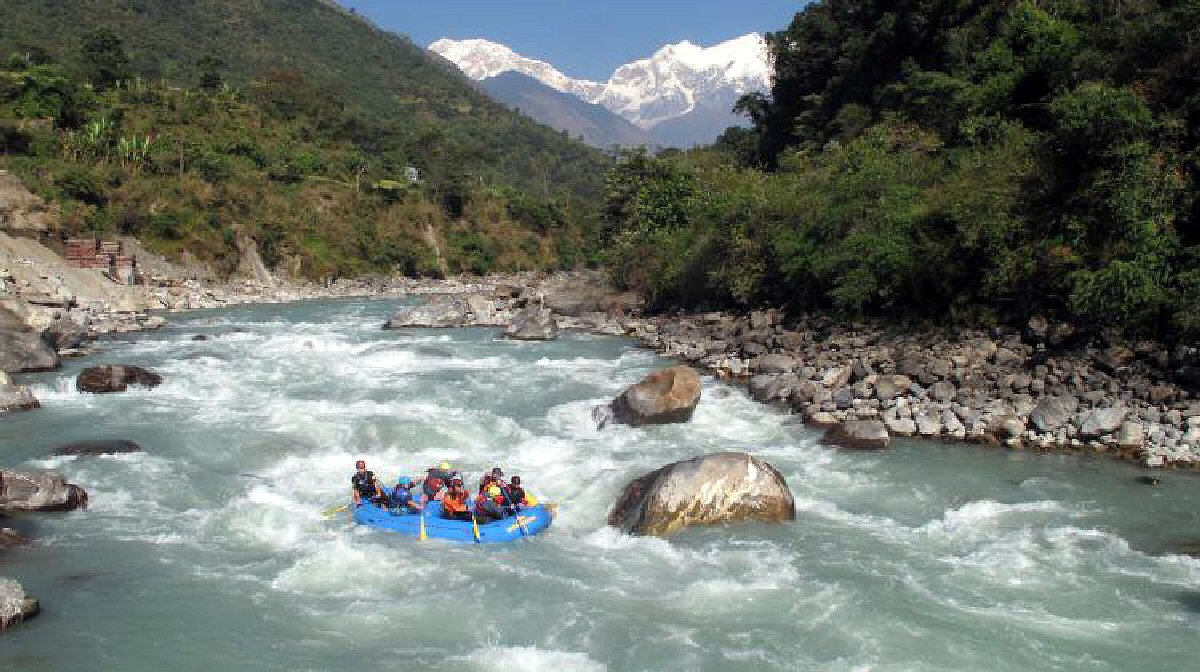 Few rafting rivers in the world can match the thundering courses of the rivers of Nepal, which originate from the snow meltdown and the rains in the Himalayan terrains and contours. The rivers gush through twisted canyons, and wind through valleys and tame out only as they spill out into the Gangetic plains of India to merge with other river systems. A river trip is one of the best ways to explore the typical cross-sections of the country's natural and ethno-cultural heritage. White-water thrills provide massive doses of adrenaline.
Rivers are graded on a scale of one to six. A grade one is as placid as a pond and a six is awesome and only to be navigated by experts. Generally, a four is considered to be quite challenging without being exceedingly dangerous to the novice rafter. A five requires some previous river experience. Here are some of the popular rafting trips:
Trisuli River (Grade: 3+)
One of the most popular rivers in Nepal due primarily to it accessibility. It is possible to combine a rafting trip on the Trisuli with a tours of Pokhara, Annapurna Treks and safaris in the Royal Chitwan National Park.
Kali Gandaki River (Grade: 4 & 4+)
A beautiful unspoiled river with good white water, gorges, wildlife and a feeling of remoteness. This trip can also be combined with Annapurna treks and safaris in the Royal Chitwan National Park.
Bhote Koshi River (Grade: 4 & 5)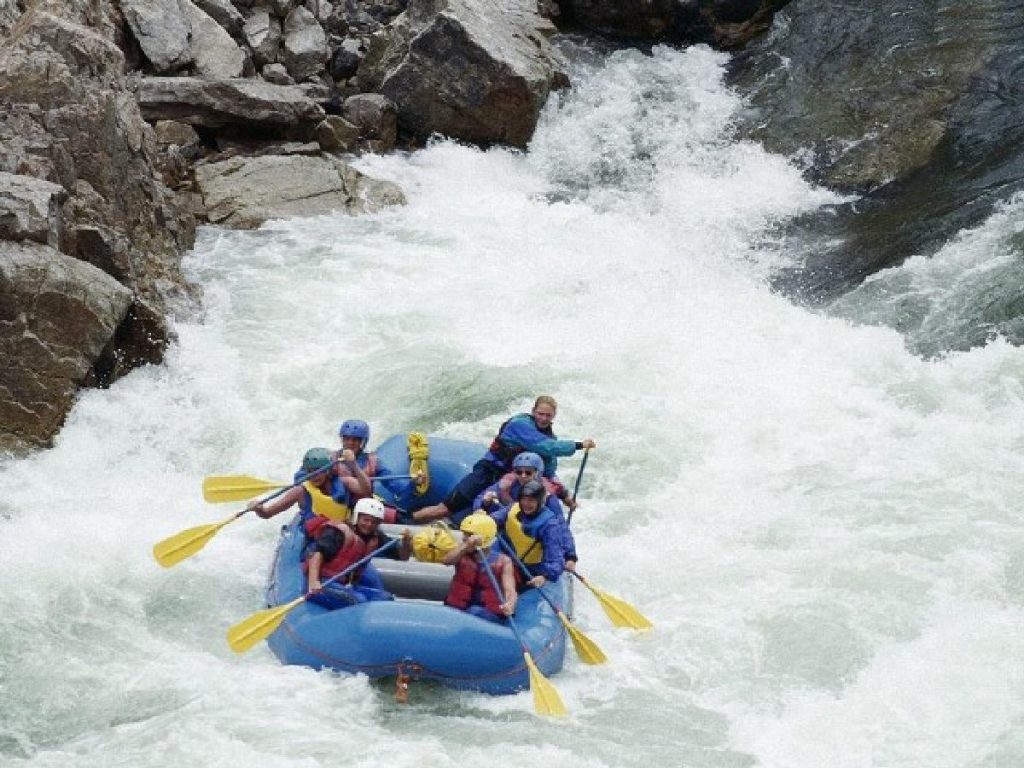 Continuous white water for 26 km which cascades down through a fantastic maze of canyons and boulders. It is located only three hours from Kathmandu.
Marshyangdi River (Grade: 4 & 5)
Four days and 52 km of uninterrupted white water. It flows through gorges in the Annapurna Mountains. This rafting trip begins from Pokhara and can easily be combined with an Annapurna trek.
Karnali River (Grade: 4 & 5)
The longest and largest river in Nepal is located in the far west. To gain access to this remote river requires a two-day trek from Surkhet. The first 90 km consists of spectacular landscapes and narrow gorges with some of the most challenging rapids in the world.
Sun Koshi (Grade: 4 & 5)
One of the ten best rafting trips in the world! The trip is 270 km and requires 8-10 days to complete with road access only at the beginning and end.